Innovative Dairy Flavors for Ice Cream, Dairy Drinks, and Cheeses
Trilogy's dairy experts are opening many new doors to exciting flavors in our dedicated dairy lab. Our team is always creating something new for:
Ice cream and frozen novelties
Yogurt and yogurt drinks
Smoothies and milkshakes
Hard and soft cheese products
Dairy and plant-based milks
Ice cream and frozen dairy desserts
Our extensive list of exotic, fruit, and dessert flavors for ice cream offer manufacturers tremendous flexibility and superior taste. Our ingredients are natural flavor blends and water soluble, available in combination with popular inclusions and variegates.
Dairy drinks
Trilogy helps augment the dairy drink category with natural fruit flavor blends, from berries to exotic fruits and coconut; and can't-resist chocolate truffle, cinnamon roll, and cookies and cream profiles. These flavors are available in water-dispersible or water-soluble forms.
Hard and soft cheeses
Trilogy's dairy flavor chemists have created delicious, trend-setting cheese flavors that appeal to adventurous consumers; these include bacon, dill pickle, chipotle, roasted garlic and roasted onion, strawberry, and others. Depending on the flavor, our leading-edge cheese profiles are oil-soluble or water-dispersible for use in hard and soft cheeses, and all offer more consistent flavor throughout each cheese product.
For more information about our flavors for dairy products and capabilities, contact us today.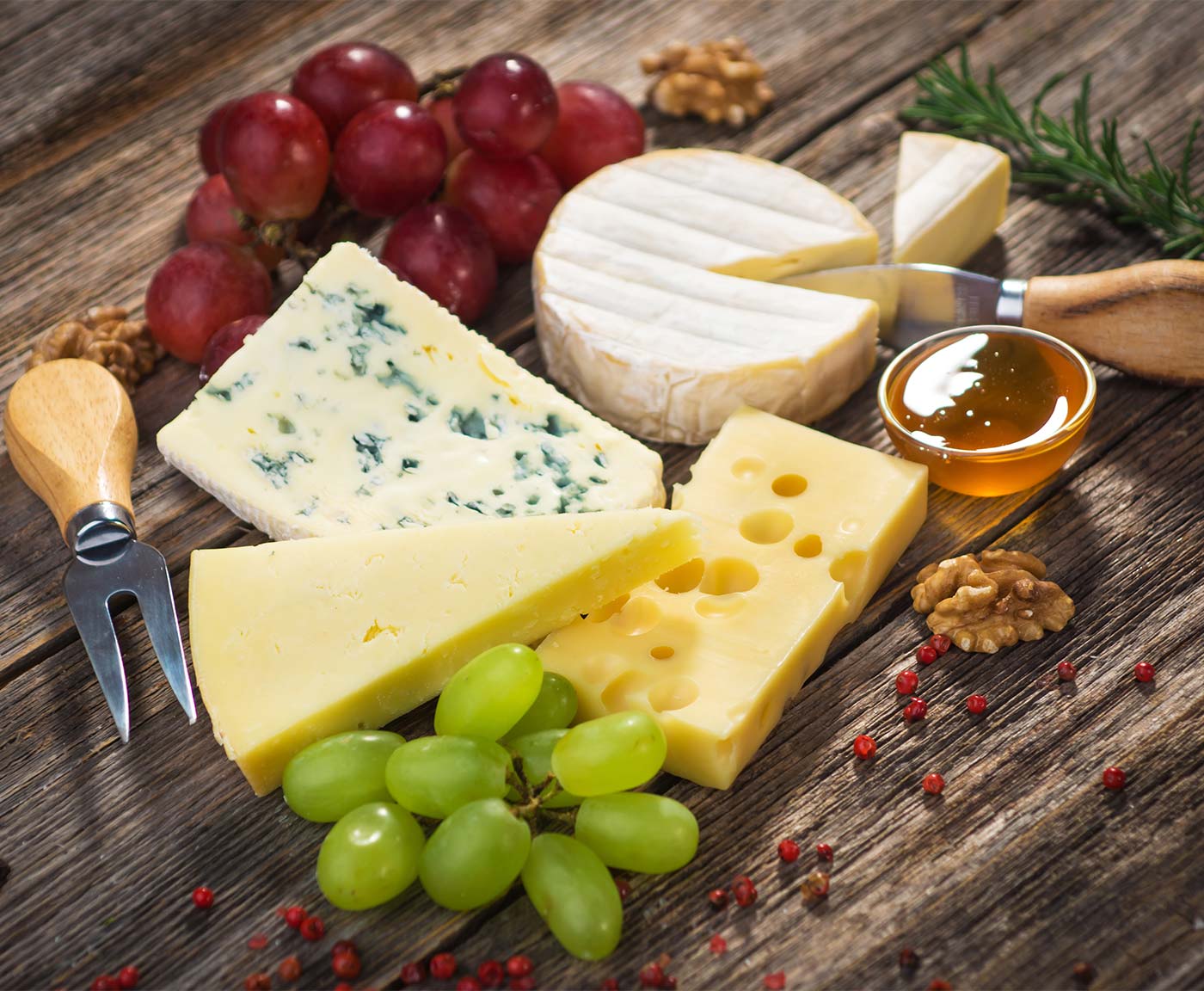 To request a sample or speak with a product expert, contact us today.