Regulatory Compliance that Meets FDA Flavor and Clean Labeling Standards
Trilogy's full-service regulatory department is staffed by highly experienced experts who possess a world of knowledge about existing and anticipated compliance requirements across global markets. Our expertise and attention to the regulatory environment ensure that products comply with specific regulations that pertain to our customers' needs.
We take a very active role—from materials sourcing through final production—to ensure the quality and safety of every component we use at Trilogy. Our team analyzes everything before we buy it—and we continue to analyze and document our test results throughout our flavor creation process.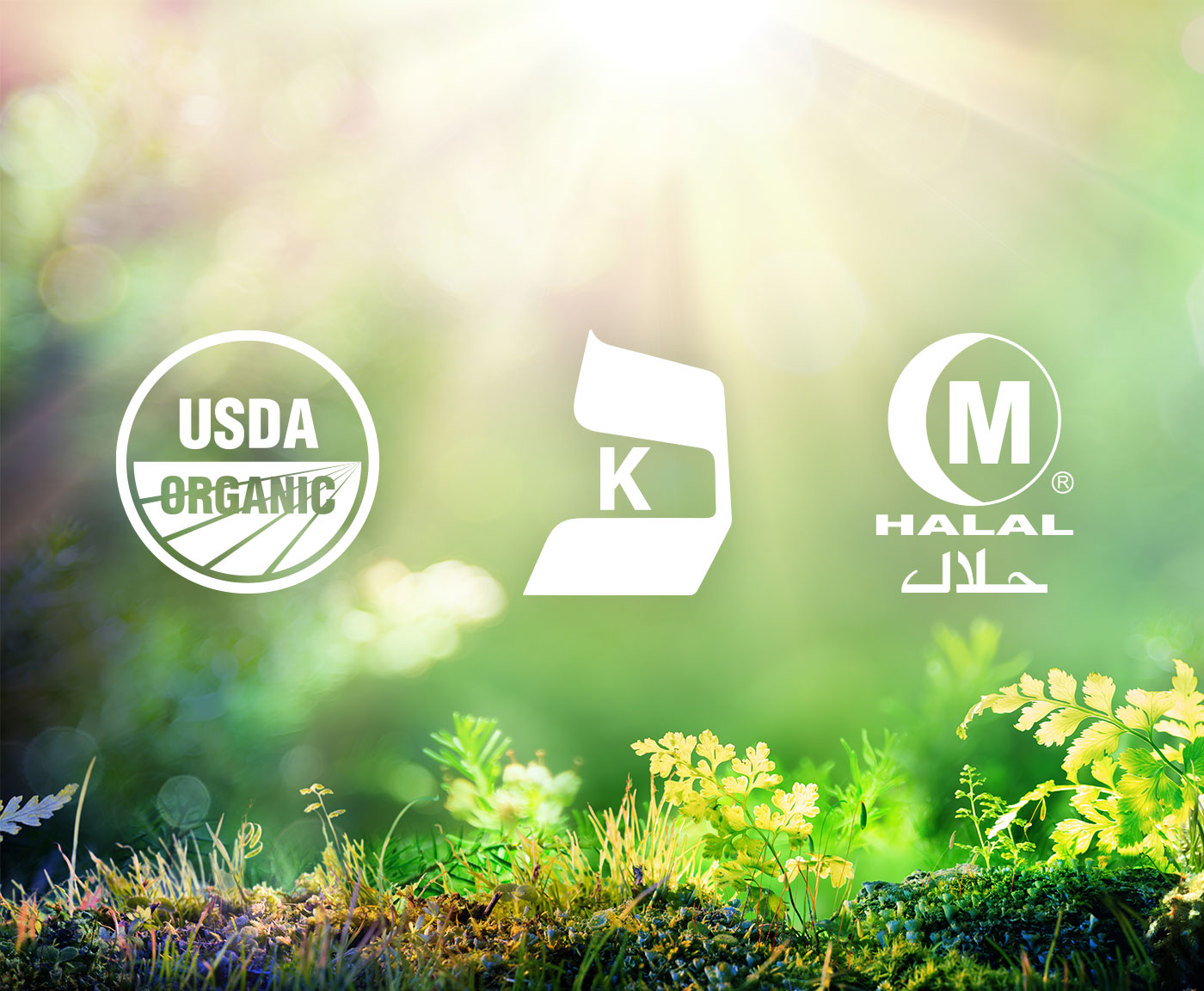 Certifications
We are a member of Sedex, which provides tools and monitors supply chains for ethical and sustainable standards; and we use Qadex to guarantee that our suppliers have third-party GFSI audit certification. Our certifications include Food Chemical Codex (FCC), Safe Quality Foods (SQF), kosher, halal, clean label food flavors, and FDA natural flavors.
Quality assurance, quality control
All of Trilogy's raw materials and finished flavors are subject to rigorous QA and QC standards, to provide our customers with only the highest quality products. Our raw materials meet SQF compliance certifications, and our quality assurance measures carry through our supply chain into our manufacturing facilities. Visits are regularly made to our established suppliers worldwide to ensure consistent quality. Our raw materials and final products are tested to ensure product integrity using test methods found under Food Chemical Code (FCC) and American Spice Trade Association (ASTA) methods.
Our products undergo rigorous analytical and sensory testing by our quality assurance team. This includes testing our source materials and flavors organoleptically to ensure the finest quality and performance in every finished product. Our analytical capabilities include gas chromatographs, mass spectrometers, HPLC, UV and colorimeters. We also participate in the American Spice Trade Association (ASTA) sample check program, a collaborative program with other labs that focuses on assuring the quality of our analytical capabilities.
To request a sample or speak with a product expert, contact us today.