Flavor Compounding for Diverse Markets and Tastes
Trilogy's flavor compounds are artful blends, designed with exacting specifications for compatibility. Our product development team understands each of the distinct applications for consumer flavors and designs flavor systems that work best with a broad array of finished products. We produce natural flavor blends, natural and artificial flavors, compounded WONFs, FTNF compounds, and artificial flavors to meet a variety of manufacturing needs and products.
Our flavor formulations are cost-effective, helping manufacturers meet their industries' specific pricing targets as well as their consumers' taste preferences.
All of Trilogy's flavor compounds and extracts are formulated with FEMA GRAS ingredients, assuring they meet regulatory safety standards under the conditions of intended use. FEMA is the acronym for Flavor and Extract Manufacturer's Association of the United States and GRAS stands for Generally Recognized as Safe.
Custom compounded flavors
New and palate-pleasing flavors play a big role in expanding markets and shelf space. In many cases, this means developing custom flavor compounds—the type of project we love to take on at Trilogy. We develop custom prototypes in small batches—researching the target flavor's chemical structure, sourcing the ideal raw materials, and analyzing, tasting, and testing each formulation throughout the process.
Fantasy flavors, floral beverage flavors, and fruit combinations are among the flavor compounds we develop for diverse cultural markets. Talk to us about compounding a prototype for your food or beverage line. We'd love to discuss how we can partner with you to develop tomorrow's flavors, today.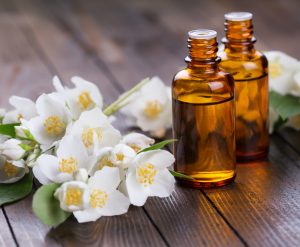 To request a sample or speak with a product expert, contact us today.